Log in to Appraisal Toolkit
for GPs
The number one appraisal and revalidation solution for GPs, developed in exclusive partnership with the Royal College of General Practitioners.
---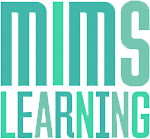 In partnership with MIMS learning, the online education resource supporting best practice in Primary Care.
Log in to Appraisal Toolkit
for Hospital Doctors
An enhanced toolkit developed over 10 years, delivering an intuitive online solution for hospital doctors to meet appraisal and revalidation requirements.
Log in to Appraisal Toolkit
for Nurses
Designed for Nurses, by Nurses and developed in collaboration with Cumberledge Eden & Partners, and the Foundation of Nursing Studies.